Sodium Hyaluronate NaHa Solution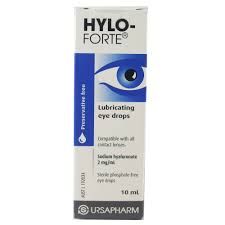 Business Type
Manufacturer, Exporter, Supplier
Type
Ophthalmic Viscoelastic Devices
Brand Name
Novohyal
PFS
1 ml
Click to view more
Product Details
Delivery Time
15 days from the date of confirm order
Packaging Details
Available

Sodium Hyaluronate Ophthalmic Solution BP 1% w/v 1 ml 1 PFS
Sodium Hyaluronate Ophthalmic Solution BP 1.4% w/v 1 ml 1 PFS
Sodium Hyaluronate Ophthalmic Solution BP 1.8% w/v 1 ml 1 PFS
Sodium Hyaluronate Ophthalmic Solution BP 2.4% w/v 1 ml 1 PFS
Sodium Hyaluronate Ophthalmic Solution BP 3.0% w/v 1 ml 1 PFS
Sodium Hyaluronate Viscoelastic Solution for Ophthalmic Anterior Segment Procedures
Novahyl product range is intended for use during surgery in the anterior segment of the human eye. It is designed to create and maintain anterior chamber depth and visibility, protect corneal endothelial cells, other intraocular tissues and minimize interaction between tissues during surgical manipulation.
Features
Ideal for use with injectors and cartridges during catarect surgery

To provide Excellent protection of the endothelium

Better Visualization during surgery

Easy to inject and remove from the anterior segment

Varying viscosities enable for chamber maintenance and protection of endothelium

Available glass syringes with cannula

Medical grade blister and sterile packaging
Looking for "
Sodium Hyaluronate NaHa Solution

" ?